Frequently Asked Questions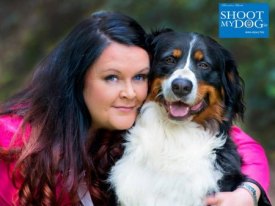 1. Why do I need a veterinary house call?
No transport is required - our vet will come to your door at a time to suit you.
Much less stress for your pet (and you!) some pets do not travel well and can get car sick.
No more dragging your pet through the clinic doors or persuading them to get into their carriers!
No need to find parking or walking with your sick pet.
Multi pet house holds are ideal for a house call as all pets can be examined at the time of visit.
No sitting in the potentially infectious environment of the waiting room.
Each pet gets the undivided attention of the vet, no queues of patients waiting to be seen.
The veterinary house call eliminates all of these hassles.
Once the vet has arrived, each patient will be thoroughly examined. Medication may be administered and dispensed. If necessary, blood sampling can be done to monitor any ongoing conditions or to investigate any abnormalities detected at the time of the visit or reported by the owner. Many minor surgical procedures can be performed on the spot.
We aim to provide as much time as is needed for each patient. One of the main advantages of the home visit is that there is not a long queue of sick patients waiting to be seen in the waiting room. Each patient has the undivided attention if the vet.
4. What if my pet needs hospitalization?
We will always assist you if your pet needs to go to hospital for further work up eg x-ray or surgery. If you have a preferred vet we will refer you to them or assist you in finding one.
5. What if it is an emergency?
We are not an emergency service. We work on an appointment basis and may not be able to respond to your emergency in time as we may be in another area at the time of your call. It would be wise to contact your local hospital as many emergencies need to be treated in the hospital environment.
Payment is required at the time of the visit. We would be happy to give you an estimate of the fee prior to the visit. While every effort is made to give you as accurate an estimate as possible over the phone, sometimes fees may vary from estimate once the pet has been examined. Currently we accept cash or cheque with current cheque guarantee card. We will be accepting credit/debit cards in the near future.
We currently serve the areas of South County Dublin, North County Dublin, and North County Wicklow.
Please call us to find out when we will be in your area.
8. What are our hours of business?
Monday to Saturday from 7am to 7pm.
9. Can you provide a Home Euthanasia service for my pet?
Yes, we can. This is one of the most important services we offer. Coming to terms with the end of your pets life can be an extremely difficult thing to do. We want to ensure that your pets passing happens is the most dignified, stress free and pain free way possible. Our kind , caring and compassionate staff will ensure this happens. Letting your pet go at home, in safe comfortable familiar surroundings really can help ease the pain for all. We can assist you with a cremation service should you require it.